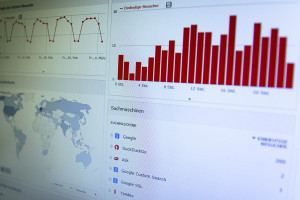 Nowadays every business uses in its daily activities a lot of business or management programs, as ERPs, CRMs, accounting, inventory, management of virtual shops, etc. And long before the "office" companies, the factories started, with control systems for machines, wagons, rails control and more automatisms. We can say that there isn't a process in a business without a program assigned to control it.
We can expand it with concepts like Big Data and Machine Learning, turning many of the business processes into pure automatic processes, and others into relatively simple processes to manage.
All these systems are, in essence, mathematical equations and formulas that calculate results based on inputs. They are responsible for transforming data, passing it from a raw structure to something that makes sense for the business and drives it, and provides useful information to improve it.